Stop the presses!
This blog has just passed a monumental milestone - at least, it's monumental to me. My last post on
how to put together a wedding scrapbook
pushed our blog view number to
just over 10,000 views
! There are people out there who actually want to read what I write. My inner journalist is jumping up and down for joy. With that said, THANK YOU! I couldn't be more pleased.
Now then, back to what I'm really posting about today: Lauryn's wedding! A few weeks ago, I told you about Lauryn and her upcoming nuptials! If you missed it, you can read about it
here
. Her save-the-dates are officially in the hands of guests which means I can share them with you now.
I made a couple different designs for Lauryn. My two favorites (the one she picked and the other one below) ended up getting posted for sale in my Etsy shop.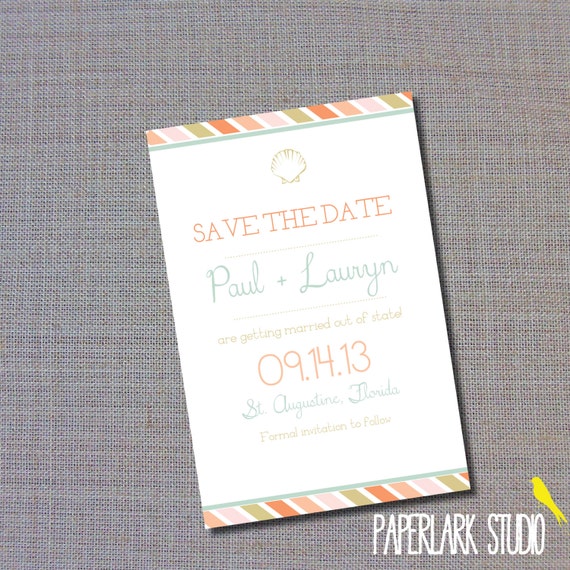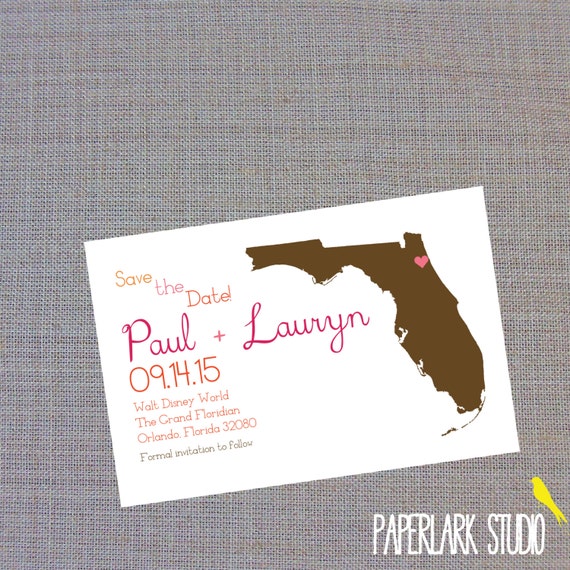 As I'm sure you noticed from the very first picture, we decided to use kraft paper instead of white cardstock. Her wedding will be on the beach so we wanted the STD to have an earthy, sandy feel. The kraft paper gave us that.
What are we up to now? The actual wedding invitations! We've narrowed down a theme for them (which I will share with you all after they go out) and that we will need an invitation suite. Having never done a wedding invitation suite, I'll be diving headfirst and feeling my way around, but I've already got some different ideas I think our bride will love!
As for my Etsy shop, I've been steadily churning out printing orders. In January, PaperLark reached a new profit high (YAY!) and is on track to surpass that milestone for February (BIGGER YAY!). I should've started offering custom printing ages ago! I have to have my application for Newnan Market Day in by Feb. 22 with my fee. I'm hoping and praying I'll be able to scrape by with my Etsy money to make that happen. PRAYERS APPRECIATED!
Until next time!
Miranda